Larger images for
Messier 33 — The Triangulum Galaxy
Here is a larger version of my image of Messier 33 (M33, NGC 598, or the Triangulum Galaxy), a beautiful spiral galaxy in Trianulum and a member of our local group aproximately 3 million light-years away. See my blog post for more information. Exposure and instrument information is below.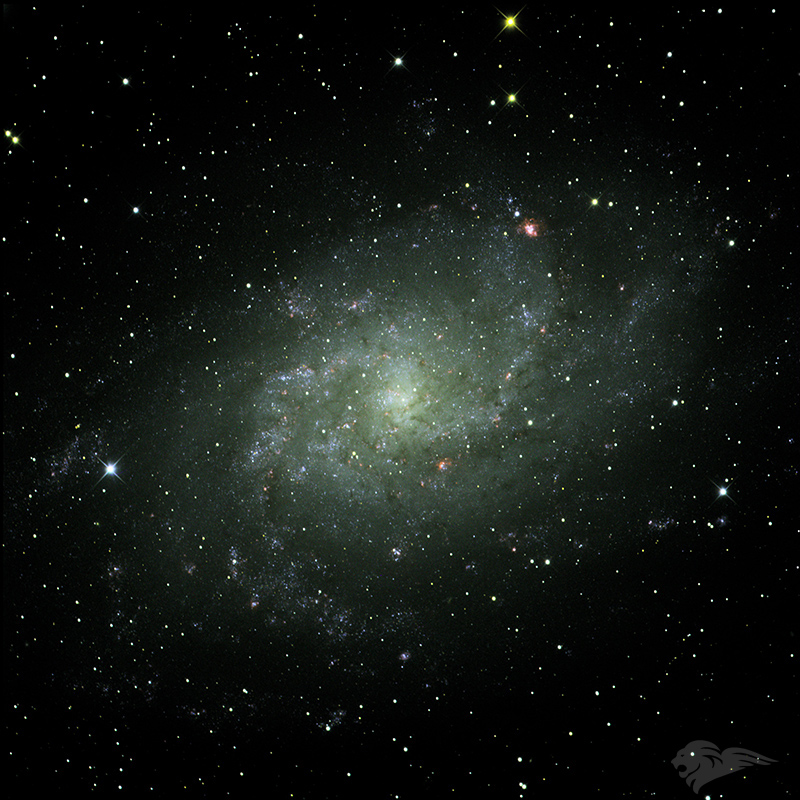 This LRGB image was taken with a 12.5" Ritchey-Chrétien f/9.0 telescope (manufactured by RC Optical Systems) and an Apogee Instruments Alta U16M CCD camera through Light Buckets (LB-0003) on September 22, 2009. Total exposure time was 51 minutes (L: 15 min., RGB: 12 min. each).
An even larger version can be seen here.
The prints may be obtained and the image may also be viewed at my Astrophotography gallery.
A larger version of the NGC 604 position graphic: