Larger images for
Messier 101 — The Pinwheel Galaxy
Here is a larger version of my initial black and white image of Messier 101 (M101, NGC 5457, or the Pinwheel Galaxy), a face-on, grand design spiral galaxy in Ursa Major aproximately 27 million light-years away. See my blog post for more information. Exposure and instrument information is below.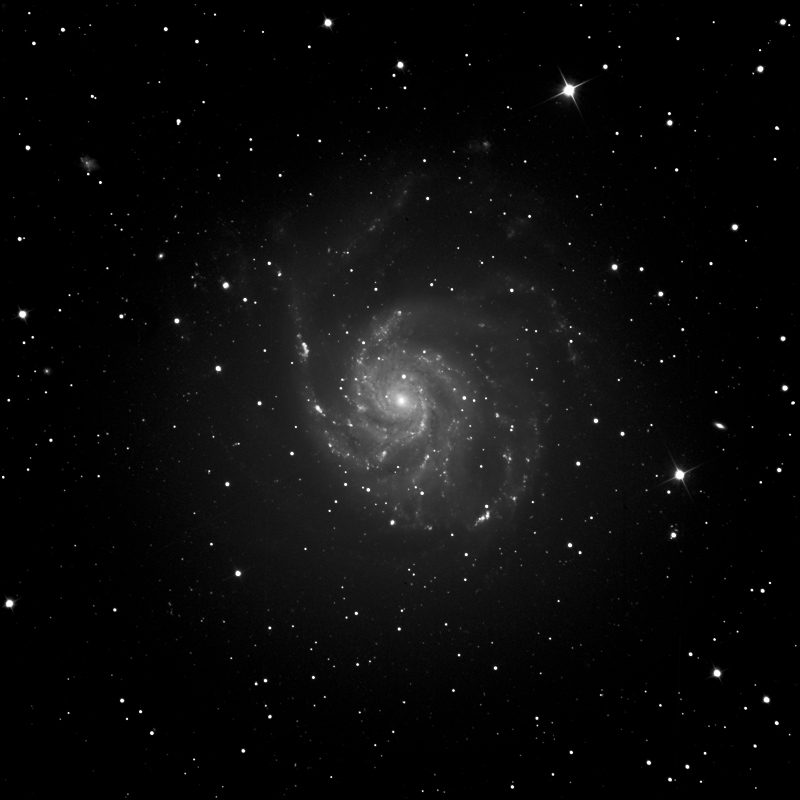 This luminance only image was taken with a 12.5" Ritchey-Chrétien f/9.0 telescope (manufactured by RC Optical Systems) and an Apogee Instruments Alta U16M CCD camera through Light Buckets (LB-0003) on January 17, 2010. Total exposure time was 40 minutes..
An even larger version can be seen here.
The prints may be obtained and the image may also be viewed at my Astrophotography gallery.
A larger view of the labeled image: